Nike sportband, gotta have it!!
The nike sportband is the gadget to have,I have been looking for a "running gadget"for a while now. I wanted something that could measure distance, pace and time but as I am quite technologically challenged it couldn't be too complicated.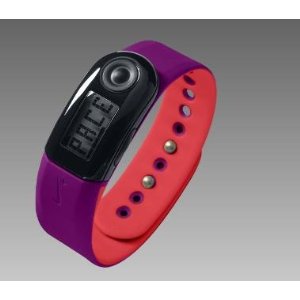 I kept shopping around looking at Garmins and other GPS related products. The problem was they were very expensive and had a lot of functions that I didn't understand and didn't think I would use.
I carried on using my trusty stopwatch and measuring routes on my bicycle or in the car – not an ideal situation!
Nike Nike+ Sport Band
I met a girl on a club run who had a funky little watch with flowers on that she claimed could measure the distance as well. I ran next to her, had a look, and knew that I had found my "gadget" – the Nike + sportband.
It is an amazingly easy piece of equipment to operate. It is a slim band with a removable USB that measures time, pace, distance, calories, everything you've done that week and total mileage on the device.
It is linked to a chip which you wear in your shoe (if you run in Nike) or attach with a special clip to your laces if, like me you run in other shoes.
After a run you simply plug the USB into your computer and your run is downloaded while the device charges. You are logged in to the Nike website and can go to your personal information.
Nike Nike+ Sport Band
This shows all the runs you have done, speed at each kilometre and how you are ranked by Nike depending on the mileage done.
You can challenge other runners, set yourself goals, brag to friends or just watch your training improve through an online coach.
This is a brilliant device that costs around $60 from Amazon and is definitely value for money, easy to use and a great motivator. Also it looks really trendy and comes in great colours and designs. Well worth it.
Nike Nike+ Sport Band